Jewish Hollywood Is Being Destroyed By Our RTR's
Hollywood Jewish mogul, Wienstein's who's name is mentioned in more Hollywood award acceptance speech's then god. And is also a highly powerful backer of the real Communist Party of America. The Democratic establishment. And Wienstein's movies are some of the most anti-White, Anti-Gentile propaganda on earth. This Jew has now been toppled from power and this has also ripped open the lid on the garbage can of Jewish Hollywood. This is just the start of the scandals that are costing the Jews everything. Wienstein's company is also collapsing.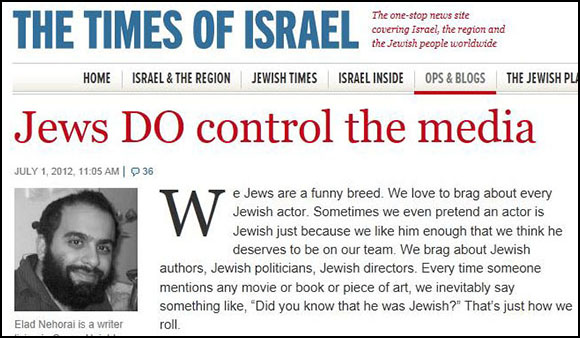 This is just the first domino to fall.
The collapse of the Jewish king of Hollywood Wienstein is the collapse of Jewish Hollywood. The whole Hollywood establishment which is the center of Jewish global agenda propaganda. Is now starting to fall apart this has unleashed a tidal wave of exposing of the entire disgusting and criminal evil of the Jewish Hollywood machine.
This is do to our RTR's so keep them up. The entire Jewish establishment is now falling apart.
Even the Jews are admitting Weinstein's sexual abuse and sadism towards his victims was MOTIVATED BY HIS JEWISH RACISM TOWARDS GENTILES!
http://www.tabletmag.com/scroll/246724/ ... -weinstein
The Specifically Jewy Perviness of Harvey Weinstein
The disgraced film producer is a character straight out of Philip Roth, playing out his revenge fantasies on the Goyim
By Mark Oppenheimer
At first squint, Harvey Weinstein seems like a very familiar type. Isn't he the old, same old, another rich, entitled, powerful man with a bad dye job abusing his might to coerce women into sex? Isn't Harvey just like Roger Ailes, or Bill O'Reilly, or, for that matter, Bill Clinton? But look at the details of the case and you'll see that the answer is no. Harvey is different. Harvey, sadly, is a deeply Jewish kind of pervert.
As despicable as you may find Ailes, O'Reilly, and the other grabby goyim, you'll recognize their behavior fits a pattern as old as time itself, as trite as Fox's complaints about the "war on Christmas": Men crave sex, and the worst of them will obtain it by whatever means necessary. These despicable gents have power and influence, and they aren't above promising a lucrative gig—or threatening to take it away—to get laid. In these transactions, women are nothing but objects, and any "consent" is just an illusion. Morally, the men are no better than the pimps who crowd into James Franco's character's bar on The Deuce, the new HBO show; psychologically, they are no more complex than the johns. Cash in, cum out. The women are collateral damage.
Harvey did something unique—no less odious, but different. Harvey performed. As we now are hearing (whether we want to or not), he allegedly made a woman watch as he masturbated into a potted plant. And if you want to understand this bizarre behavior, don't look to Roger Ailes, or David Vitter, or Paul Crouch—look to Philip Roth.
Better than perhaps any other author, Roth captured the particular anxiety of the Jewish American man in the twentieth century, finally coming into power but, having not grown up with it, unsure of what he's supposed to do now. All those years craving unattainable Gentiles, but never before the means to entice them. The result is Alexander Portnoy of Portnoy's Complaint, a grown man whose emotional and sexual life is still all one big performance piece, just as it had been when he was a teenager and pleasured himself with a piece of liver.
As a boy, Portnoy fantasized about attaining a mythical shiksa goddess whom he nicknamed Thereal McCoy (get it?), who ice-skates "in her blue parka and her red earmuffs and her big white mittens—Miss America, on blades! With her mistletoe and her plum pudding (whatever that may be)," but as a grown-up he graduates to the real woman he nicknames The Monkey. And what does he do to abase her? He has her perform with an Italian whore. Yes, he eventually joins in, but not before they enact a bad movie—not Hollywood, but San Fernando Valley triple-X. And his nickname for her, The Monkey? That comes from an episode in her life, from before Portnoy met her, when a couple swingers picked her up and wanted her to eat a banana while she watched them copulate. For having a past that gets him hot, she gets degraded with an animalistic nickname. Her history as an actor is what he wants her for.
Harvey is cut from the same cloth. Growing up in Queens, he fantasized of fame and fortune, and, once he got them, he struggled to maintain them by building himself into a larger-than-life figure. He yelled at employees like he was a studio boss from the 1920s—the only thing missing was a riding crop. He ran Oscars campaigns like they used to in Old Hollywood. And he harassed women not necessarily to use them as instruments of his pleasure, but to use them as instruments of his power.
It goes without saying that nearly every one of these women—Rose McGowan, Ambra Batillana, Laura Madden, Ashley Judd, etc.—was a Gentile, all the better to feed Weinstein's revenge-tinged fantasy of having risen above his outer-borough, bridge-and-tunnel Semitic origins. But it turns out there was a Jew(ess) in the bunch, none other than Lauren Sivan, of the potted-plant episode. In that small way, he inadvertently broke out of the Portnoy mold, performing his inadequacies not for the great all-American odeon but for a woman who could be his cousin. Harvey can run from who he is, but he can't hide.