National Jewographic Racist Scam
National Jewographic is putting out some desperate propaganda. The claim is that both these children are identical twins of the same parents.....But look at their features and look at the facial features: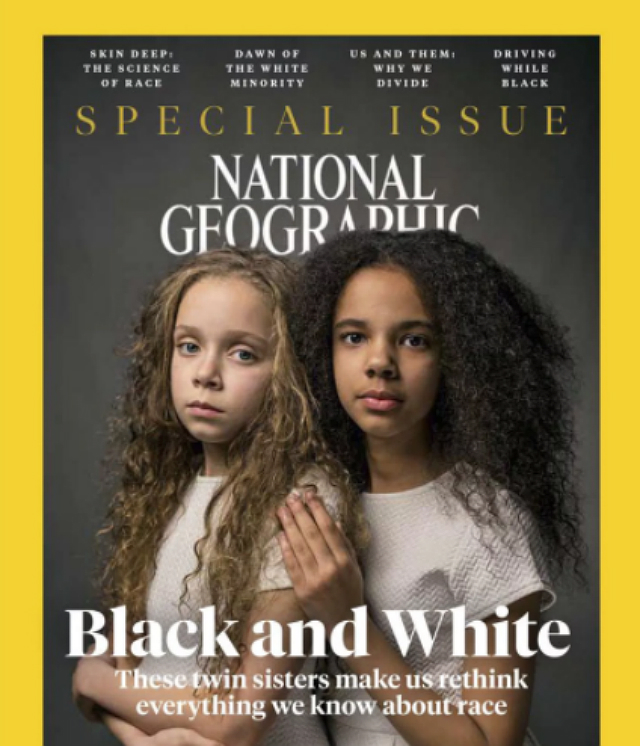 Then look at the children with their parents:
Its obvious a mile off there is another father in the background the mother is not going to talk about to her husband wonder why.... The White Girl has a different father from her HALF SISTER. You can see it in their facial features. And their racial features one is totally White the other is half White and Black. The other fathers DNA.
This is some strange attempt to somehow tell people that race is a social construction. Yet its not in Israel where they want to DNA test you for Jewishness before letting you be a citizen. But the same Jewish People tell us its just a social construct Goyim. Your all Goyim animals and we Jews are the only Humans its in the Talmud Goyim. Anti-racism is just Jewish racism against Gentiles poorly masked.
Now this even fails further because they are trying to push the ideal that race is a social construction based on RACE MIXING between two people of different races and what happens when you race mix. So how is that a social construct? Its not and its actually showing race is biological and natural. This is the kind of obvious bullshit the Jews push on us it even contradicts its own message. You can still tell there is a White girl and there is Black girl.