The night is bright full of might of cheer on Xmas day, kids they scream of all they dream the parents have their way.
The morn is cold frigid air but warmth feeled with joy, rosey cheeks smiles and glee the kids and their toys.
A jingle a jangle a twink n blink sparkles in their eyes."My wish our wish come true this day, Santa never lie."
Forever joy forever more "no coal that i shall play," "Gave me toys fit for boys- this joyous holiday."
"Gave me dolls as im a girl, house i love to play- my mom is in the kitchen" - "n pa lights all our daY."
"Pretty soon my cousin come and miss me all they will, jealous not of toys they got and food that we shall fill."
Stomachs full with such delight bells jing and jang. The Yultide here so with care "we must be on our way."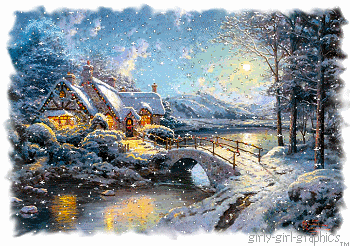 Santa Clause is Coming to Town and A Year Without Santa Clause are great X-mas movies to watch. They do have skits and xian remarks in them, but i still enjoy this movies. They are great for X-mas.
https://www.invidio.us/watch?v=_SGlPnA_iCk