I saw some ocult influence in Gaudi's art like this magic square on a cathedral degisned by him (Sagrada Familia) -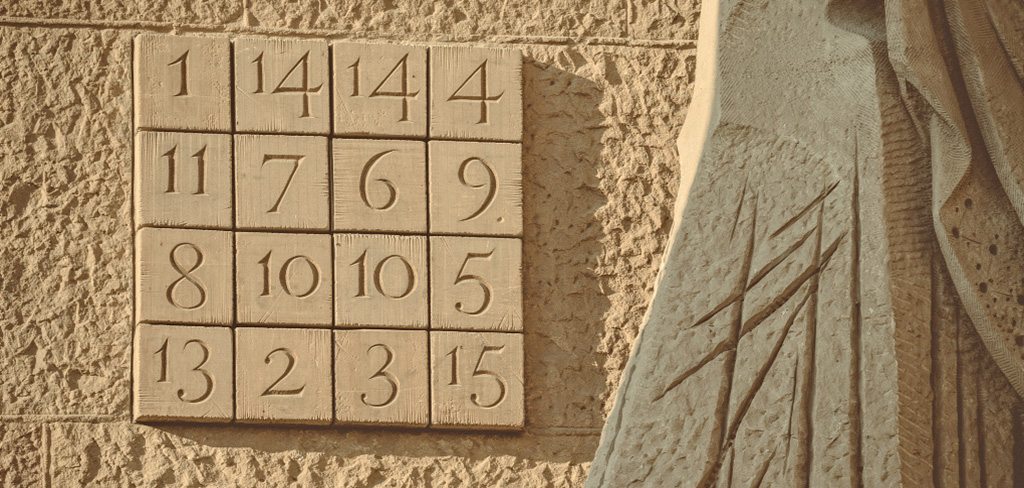 The numbers from the square also ads to 33 (the 33 levels of the spine the serpent must travel upwards to the crown chakra) .
Also I noticed templier's cross on both Park Guell and Sagrada Familia :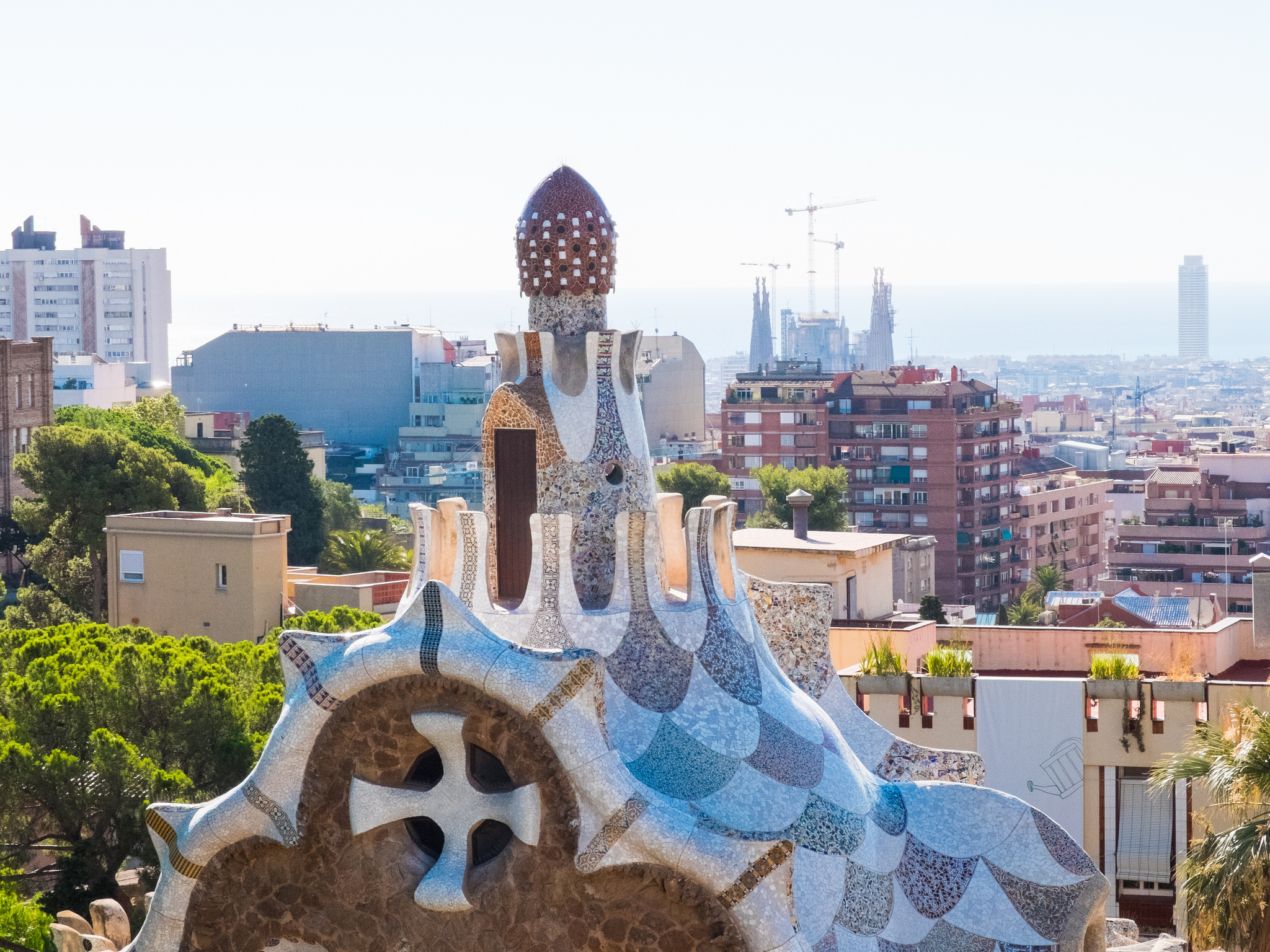 However the templier's cross on Sagrada Familia is somehow covered up as a dove with that red sculpture to don't look obvious ,but the shape with the dove's wings it's totally make look alike templier's cross. And in the park guell you can notice bizzare rounded form that looks like pineal gland.
There is even a tiny pentagram on that house in front of the building in the interior of the "P" letter that cames from Park Guell :
There may be a reference to the multi-colored stage of the Magnum Opus when one achieves imortality as the park quell is full of color :
It's also a snake on the cathedral designed by him, randomly placed :
I saw also on park guell a lizard with 7 seven bumps of it that reminds me of a dragon and the 7 chakras :
Also a dragon on a iron gate :
And also in the Park Guell I noticed a head of an animal that pops out from a indigo circle :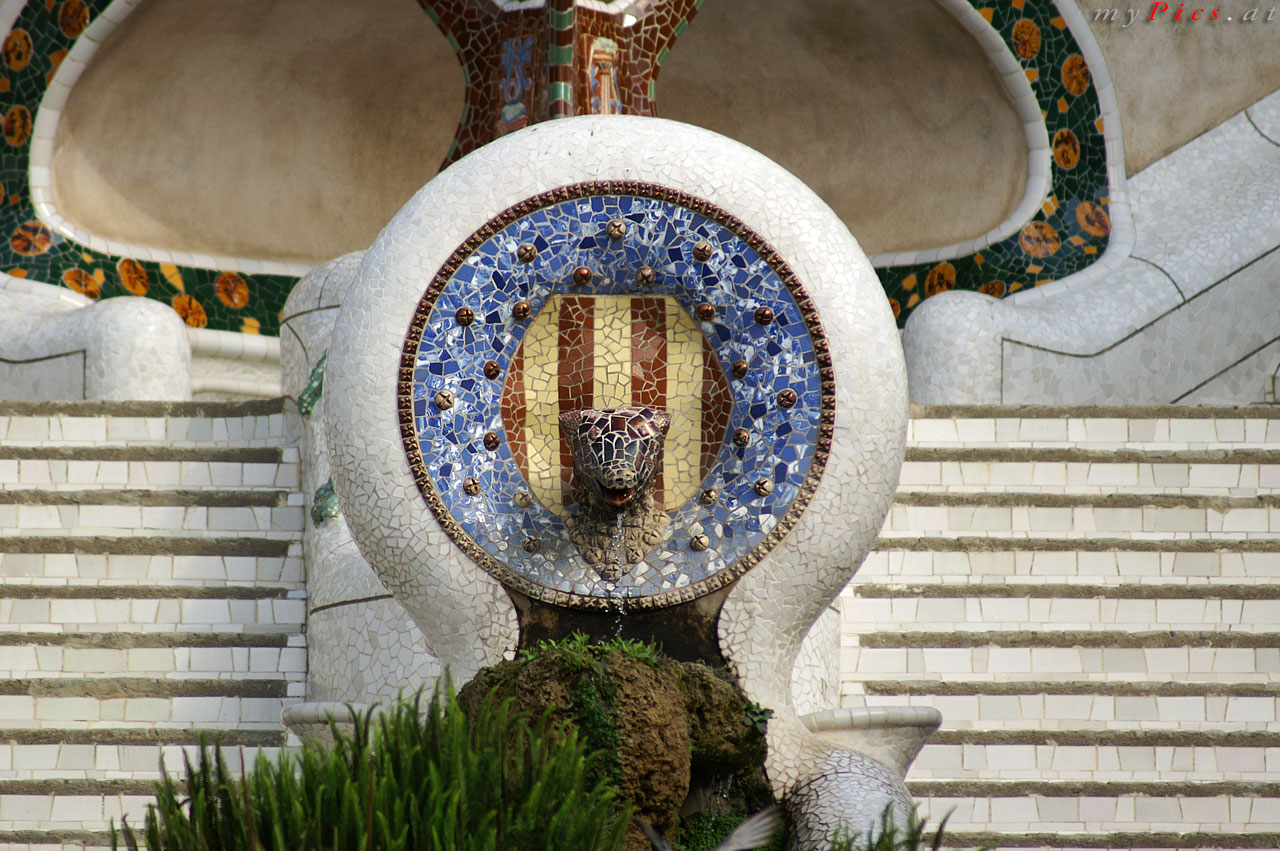 that looks like the meditation of the serpent when you rise up your serpent up trough the third eye .
I read an article that I found on google that he was a mason and that's why he have this ocult square on the cathedral Sagrada Familia.It looks like jupiter's square with similar numbers to ads to 33.