https://www.youtube.com/watch?v=_DSLP95CR2k
https://www.youtube.com/watch?v=ysGGIxxrwuk
Seeing animals being able to properly thrive in their own environment, you can't help but feel pretty damn happy for them as they've been deprived of what's always belonged to them, the Earth, and now once again they thrive in it. I hope many people see the important message of this. We are not the Earths only inhabitants, we must not reject nature but accept it and respect it.
For anyone who has had spiritual communion with animals and nature you can feel in the air that despite the chaos this coronavirus is causing, wildlife are thriving, nature is thriving, everyone should acknowledge that and why. It's like seeing nature put its foot on the Earth once again from the people who only destroy it. Take a moment to feel and synchronize this event as nature is very sacred, but when nature thrives it's even more beautiful.
Yet people say that the lockdown is "the worst thing to happen on earth", social sucks suiciding because "3 months is 3 years to them" well good riddance. For introverts this lockdown is nothing and maybe they're the ideal type of people for this Earth.
It must be said again how important & beneficial it is to do the RAUM meditation, the raum meditation cleans and empowers your chakras, soul and aura which in turn increases your health and immune system. There is more to it if you visit the Demons page
Raum is very generous. He bestows telepathy and the ability to communicate with animals. He is a very friendly God.
This is also part of the effects of vibrating RAUM, like any other demons name we invoke their qualities in us as well. I did the Raum meditation for about 400 or so days, don't know why I stopped, but through it I aquired the ability to commune with animals. I look at animals very differently and with much respect and admiration and in turn they do as well. I have pictures of me being with wild animals close up without making the circumstances artificial, would love to share it here but unfortunately we just can't, but this is what you can expect when you thrive in the path. The meditation brings you closer to nature.
The Raum meditation was given from the anti-christ.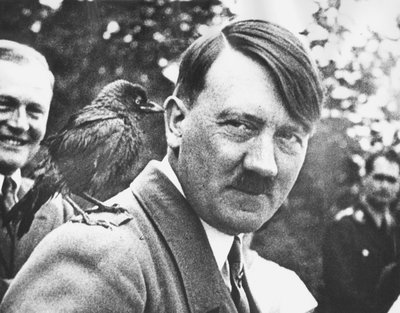 Heil Hitler!